Pièces de rechange pour lave-linge frontal GE WCVH6260F0WW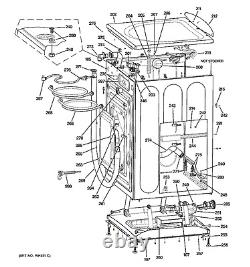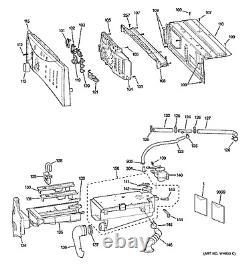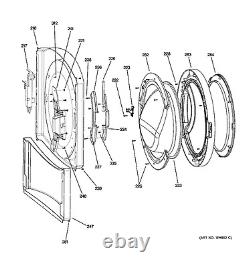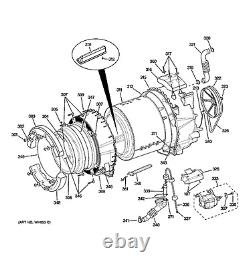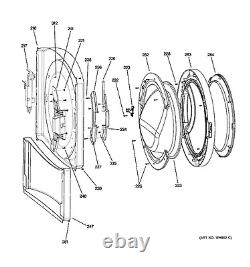 Parting Out a GE Front Load Washing Machine (WCVH6260F0WW). Look at the assembly drawings and tell me what part(s) you need. Expect items to be listed at 50% or less of retail. Refer to the part by the drawing number (and the description of the part if you know).
List of parts NOT available. 105 - circuit boards and plastic they mount to. 285 - drain catch basket. 306 - door boot seal.
N/A - drum support 3-legged spider (broken). Pedastal (ours sat on the floor). For instance, when I did the self test, it told me the motor was bad. Xx later, that was not the problem. 6 months after the drum sounded like the high school band was practicing, but it was off season.
Many good parts, I have tested/debugged most of them. I will not sell you a known bad or questionable part. For example the door boot NEVER leaked, but I don't think that it is a reusable part. You could make out of mortar (I presume) if you had a mold.