For Estate Washer Water Level Pressure Switch Parts # NP2836654PAZ190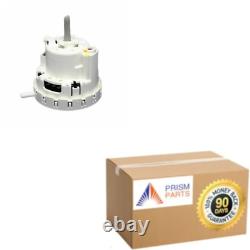 For Estate Washer Water level Pressure Switch Part # NP2836654PAZ190. Fits the following models and some others.
Use CTRL F to search for yours. Not the part you need? You can browse all parts for your appliance by entering ONLY the model number from your appliance on the page linked below. 7MTAWS800JQ4 7MTAWS800JQ5 TAWS700EQ1 TAWS700EQ2 TAWS800JQ0 TAWS800JQ1 TAWS800JQ2 TAWS800JQ3 TAWS800PQ0 TAWS850PQ0 TAWS850PQ1 TAWS850PQ2 W10335056 AP4566382 1617123 3366846 AH3408073 EA3408073 PS3408073 W10335056VP.